Fernando Torres has hinted that he could retire at Atletico Madrid, the boyhood club where it all began.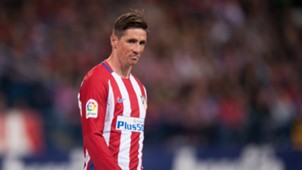 "This is where I feel genuinely happy. I am at home," the player revealed recently. El Nino has seen a lot, playing in Spain before moving out to prove himself in England. He scored 30 goals in his first season at Anfield and is the fastest player to net 50 times in the rich history of The
Reds
. He broke the record when he moved to Chelsea but struggled to hit the figures expected as his confidence reach all-time low.
Torres has enjoyed cult followership, success and failures. He might not have won as much titles but he played at the highest levels including winning the 2012 Champions League against Bayern Munich in their backyard.
The Rojiblancos man was a top figure at Vicente Calderon before moving out. He returned to wide acclaim and even now at Estadio Wanda Metropolitano, he is enjoying the twilight of his illustrious career. His Chelsea and AC Milan stay were terrible for him but overall he has enjoyed a brilliant career.
The 33-year old has peaked as a striker but his former teammate turn coach Diego Simeone has always found space for him in the team. While the club generally seems to have slowed down from their explosive football and strong competitive spirit of 2011-2015, they remain a top side in Spain and continent wide.
There has been an influx of numerous players so Simeone has to find the right balance for the team. Which every way, Torres would always be welcomed at the club. He could go into academy management possibly when he hangs his boot.
"My desire is to play for Atletico and retire here while also winning trophies and helping the club to continue to be one of the best in Europe," Torres said.